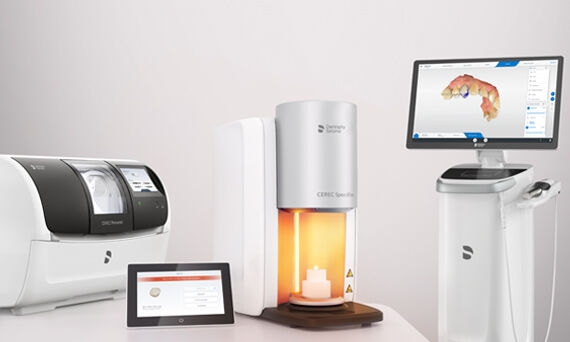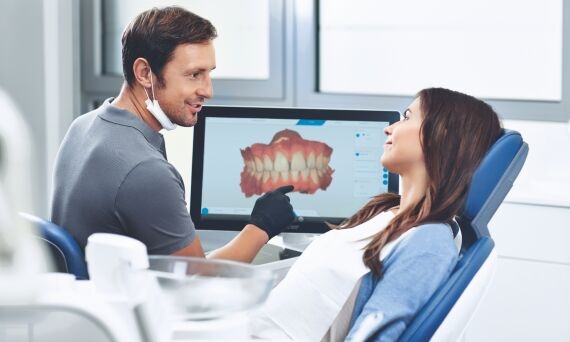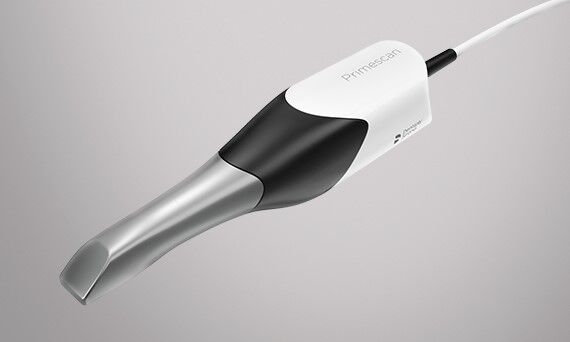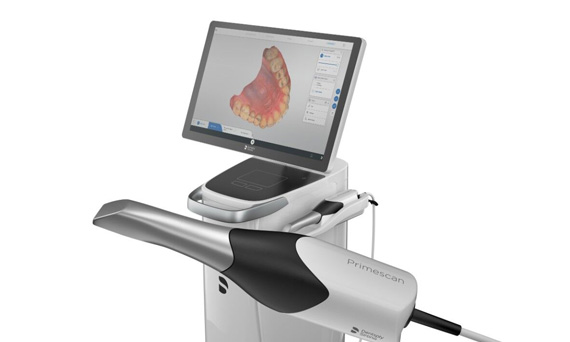 Did you know that 84%1 of patients preferred digital to conventional impression taking? Impress your patients by offering fast and pleasent intraoral scans with Primescan. Thanks to continous hardware and software improvements, intraoral scanning with Primescan is now more accurate, faster and easier than ever before2.
PRIMESCAN
The intraoral scanner for all your digital needs
Have you been waiting for the right time to go digital? Here is your chance to get started. Primescan is your perfect starting point into digital dentistry and impresses clinicians and lab technicians with extremly high performance. While easy to use, the scanner provides you with the flexibility to define your individual workflows.
Individual approach, expertise, conversation and kindness
From the beginnings, the basic postulate of our clinic is through individual access, expertise, conversation and courtesy to allow the patient to feel comfortable and to get all the dental services in one place. Ordination possesses the latest equipment and materials from all branches of dentistry.
Aesthetic restorative dentistry
Implantology and Oral Surgery
Orthodontics, Endodontics
Periodontology, Spinulation
Prophylaxis, Dental Dentistry
 Thanks to the rich training in the country and abroad
as well as our long-standing work experience, we are ready to solve your problem in an individual and competent way by dedicating every patient the time to resolve all the doubts and offer the optimum therapy plan.
Contact
Some of the reviews
"For twenty years, I'm coming to Dr. Tarle's clinic regularly, Dr. Tarle is very polite and precise, using the latest dental materials and the precision of composite filling, the compositions placed twenty years ago seem to have been set today, without pigmentation and edge dyeing completely preserved occlusal tooth morphology, which points to the ability to choose the right material for the front and back teeth and proper preparation of the tooth for filling. Dr. Tarle is always available "
"Dr Davor is a dentist who is in charge of all dental disciplines. That was exactly what 5 years ago when we did extensive reconstruction, I have come to regular examinations since then and I am very satisfied."
"Prior to the procedure he explained the plan in detail and in the details he described it to me so that without fear I started to venture into my teeth, which was fascinating to Dr. Tarleo, ended spectacularly. Your patient Mila!"
New smile. New life.
30 years of work. individual and competent way of solving and achieving results
Services
Private dental office for aesthetic dentistry
Davor Tarle, dr.med.dent., Graduated from the Faculty of Dentistry of the University of Zagreb in 1992. After graduating, he worked at the Department of Orthodontics at the Faculty of Dental Medicine in Zagreb, and in 1995 opened a private dental office for aesthetic dentistry.
Contact
We care about health and beauty of your teeth
Our team consists of professionals who like to see the smile and the satisfied customers
Progressive methods Responsible actions</ strong>
From aesthetic restorative dentistry, implantology, to scales, whitening and diagnostics
Services detailed
Under one roof
With 30 years of experience and a team of top professionals, let's get rid of your dental problems
Brze usluge
Prilagođavamo se vašem rasporedu i promptno, brzo i efikasno kreiramo koncept
dentalnih rješenja za Vas